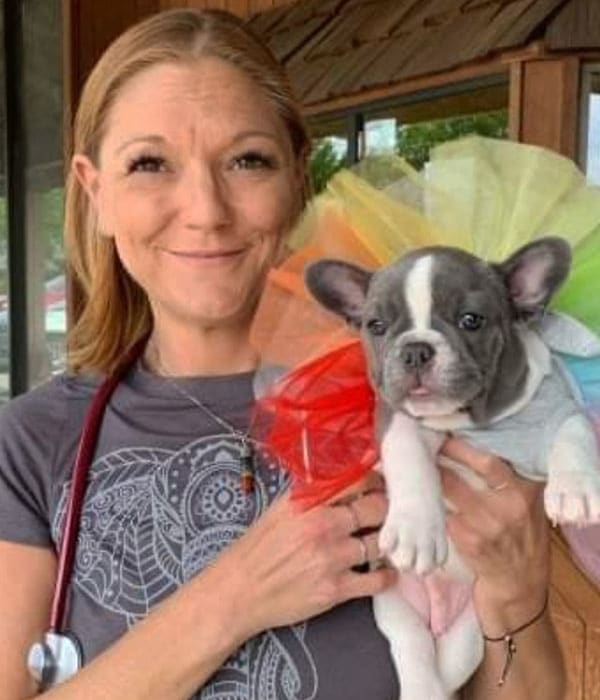 Dr. Jenny Chatfield
Dr. Jenny Chatfield joined the River Oak Veterinary Hospital veterinary team in September 2021, after practicing in Modesto for 15 years. She loves all aspects of Veterinary medicine but is especially passionate about ophthalmology & feline medicine. 
Dr. Chatfield graduated from UC Davis in 2003 with a Bachelor's in Biology (emphasis in neurobiology, physiology and behavior) before heading to veterinary school at the same university and graduating in 2007. 
For several years, she has worked with the Stanislaus County shelter to provide care and surgery for animals in need. At home, she has a tortoise named Fupa, two cats named Shitten and Post It, Paco the geriatric chihuahua, and Allen an 80-pound fluffy puppy. 
In her spare time, Dr. Chatfield enjoys gardening and collecting houseplants. She became a certified yoga instructor in 2020 and actively practices advanced yoga. She also loves cooking, especially baking, and going to the gym.