Quality Care for Exotic Pets & Honey Bees 
We know that caring for your exotic pet requires specialized experience, knowledge and care. You can rest assured when your beloved pet is in our hands, because our veterinarians are equipped to provide the highest quality of care to your unique pet.
Our team is dedicated to providing exotic pets with proper care so they can have long and healthy lives. We are also here for you whenever your pets are not feeling well.
We also offer specialized veterinary care for honey bees, checking up on the health of your hives, providing antibiotics when they fall ill and ensure they stay healthy and productive.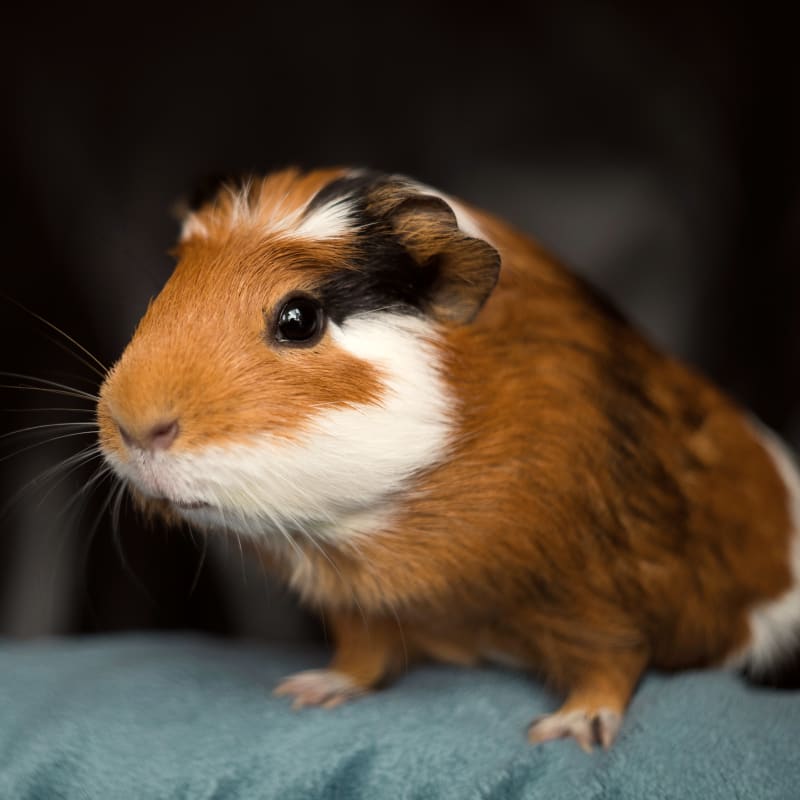 Exotic Pet Services
At River Oak Veterinary Hospital we are proud to provide routine wellness, preventative and medical or behavioral services for your bird, small mammal, or other exotic pet. 
Wellness & Preventive Care

Just like dogs and cats, exotic pets like birds, reptiles and amphibians can benefit greatly from routine veterinary care in order to help them live long, healthy and happy lives. Our veterinarians are experienced in the unique care needs of these species. 

At an initial wellness visit and assessment, our veterinarians will review your pet's medical history, housing needs, daily nutrition and care requirements. We will conduct a physical examination and health screening tests and recommend and administer appropriate vaccinations.

Our vet will also speak with you about any behavior or health  concerns you have about your pet and answer any questions you might have. We will always tailor our recommendations to the needs of your family and your beloved pet. 

Sick Pet Appointments & Daytime Emergencies

Birds and other exotic pets with health or behavior concerns can be seen by our specialist. If possible, please call  (209) 869-3692 in advance to determine the availability of our specialist. While we do accept walk-in and work-in emergencies for exotic pets, there may be an additional fee if double booking of appointments occurs.

After Hours Emergencies

Our veterinary hospital is fully equipped to meet to needs of your critically sick exotic pet during our regular business hours. Our Emergency Services is staffed by a team of veterinarians, registered veterinary technicians, and support staff. 

However, for after-hours emergencies, we can refer you to 24hr emergency veterinary hospitals on our emergency services page.
Exotics We Treat
At River Oak Veterinary Hospital in Riverbank, we provide dedicated, advanced veterinary care for exotic pets including:
Birds
Parrots, finches, canaries, backyard poultry, and others.
Exotic Mammals
Ferrets, rabbits, guinea pigs, chinchillas, hamsters, gerbils, sugar gliders, hedgehogs, and others.
Reptiles & Amphibians
Lizards, turtles and tortoises, snakes, and others.


Honey Bee Veterinary Care
Just like cats and dogs, honey bees require care, attention, and sometimes medical care. Keeping your hives' monitored and treated when they fall ill is essential to their continued health and honey production.
Dr. Shaner has undergone specialized training in veterinary care for honey bees. He is able to provide veterinary checkups on the health of your hives, administer antibiotics when they fall ill, and ensure they are in the best health possible.