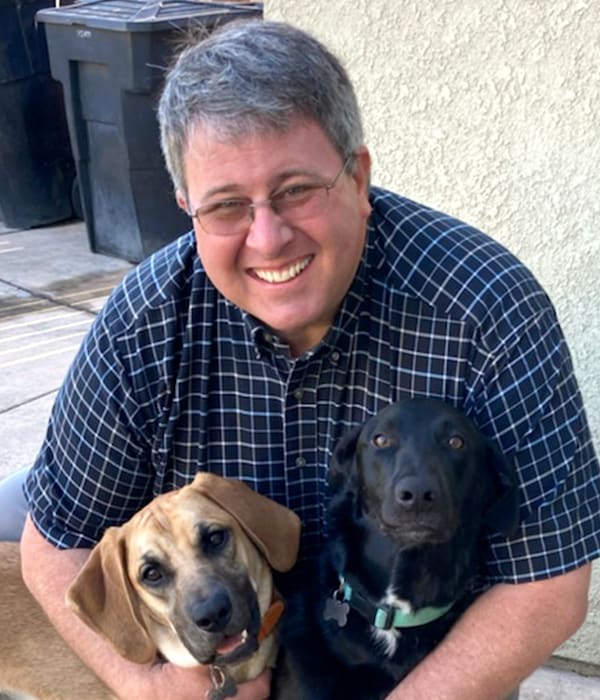 Dr. John Shaner
Dr. John Shaner is a California native who has spent his entire career in the San Joaquin Valley. Graduating with degrees in Veterinary Science from the University of Nevada, Reno and then the University of Missouri at Columbia, he began his career in Bakersfield where he spent 2 ½ years in private veterinary practice and then 2 more years in the corporate veterinary field as Chief of Staff while opening a new hospital. Later he came to the northern end of the valley and has been with River Oak Veterinary Hospital for almost 2 decades.
Dr. Shaner has had some interesting veterinary related tasks as a veterinarian. Shortly after graduating veterinary school, he assisted and later became the referral vet for the zoo in Bakersfield.  These days, Dr. Shaner still likes to work on the occasional exotic pet. 
He has also been very active in the California Veterinary Medical Association, serving as district representative for Kern County and the Northern San Joaquin districts and later as the Chairman of the House of Delegates for the CVMA.  He also spent 3 years as an adjunct professor at Modesto Junior College, teaching night school to students attempting to earn their registered veterinary technician license.
These days, when Dr. Shaner is not working at River Oak, he is raising two young ladies with his wife and keeping watch over his Great Dane cross, his Hound Dog cross, a cat and a tiny clutch of chickens. If time allows, he loves to take his girls fishing.